Wondering how much you need for a home deposit? With fast-rising housing prices and the lowest interest rates on record, saving for a home deposit may seem insurmountable, but you no longer need a big home deposit up front to secure a loan.  
At Connecting Finance, our team have over 100 years combined experience in the banking industry so we know how the banks work and can secure a great loan for you! In reviewing your finances and putting together a plan to help you get into your own home, we consider:
Your eligibility for the First Home Buyers Grant of $10k for buying a new home or land;

Applying for the First Home Buyer Assistant Scheme (FHBAS) which waives stamp duty when you're purchasing new or existing homes under $650k, and provides partial concessions for homes that cost $650k to $800k in NSW;

Putting yourself in the best possible financial position for a loan approval. We can help create a plan to demonstrate to the bank your spending (including board or rent) and saving patterns to show that you can meet loan repayments;

A Family Pledge or limited Parental Guarantee where you use the equity in your parent's home to cover a deposit and help secure a loan;

Obtaining a loan from your parents or extended family members to help get you started.
By reducing the costs associated with buying a new home, showing a pattern of saving or responsible spending and leveraging existing assets, you can avoid the need for a big cash deposit and get into your first home sooner.
Need some help? At Connecting Finance, we 're across NSW regulations, requirements, grants & assistance programs and have local industry contacts. Our team has access to different loans from over 40 lenders so we can identify a great loan for you from right across the market and we provide support through every stage of the loans process, even ensuring your loans are set up and working the way they should be!
To find out how we can help you with your lending needs, get in touch today or find out more at  ConnectingFinance.com.au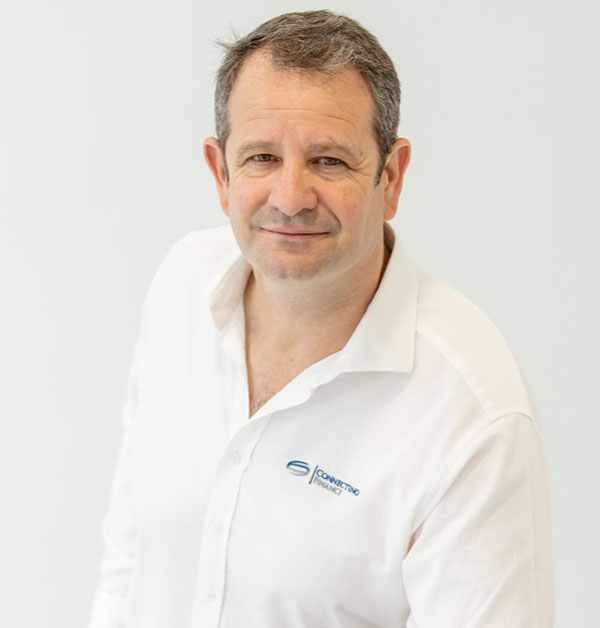 Geoff Bell, Director, Connecting Finance
With over 15 years' experience in the banking industry, we know how banks work and will secure the best loan for you!
We put our customers first & will guide you through every step of the loan process from our first conversation until settlement, and we even follow up to make sure everything's as it should be
We are a boutique mortgage broking company that has been built on trust and integrity.