"By reviewing our finances, Geoff saved us over $20,000 
in interest that would have otherwise been paid to the bank"
Dr. Clayton and Emma Spencer
3 Reasons to Choose Connecting Finance
With 20 years' experience in the banking industry in both Residential and Commercial Lending, we know how the banks work and will secure a great loan for you! 
We put our customers first & will guide you through every step of the loan process from our first conversation until settlement, and we even follow up to make sure everything's as it should be
We are a boutique mortgage broking company that has been built on trust and integrity.
We provide solutions for all your lending needs, including;
Commercial and Business loans
Self Managed Super Fund loans.
Sign up to our Newsletter Today
For market updates, news & tips, sign up to our Connecting Finance newsletter today!
Meet Geoff – Director, Residential Lending
With over 15 years of experience in the Finance Industry, Geoff is skilled in assisting his clients to achieve great financial solutions. From his 10+ years of managing businesses for a major bank, he understands their sales strategies and how to save you money. Contact Geoff today for a free, no obligation appointment to review your current finances and see how much he can save you.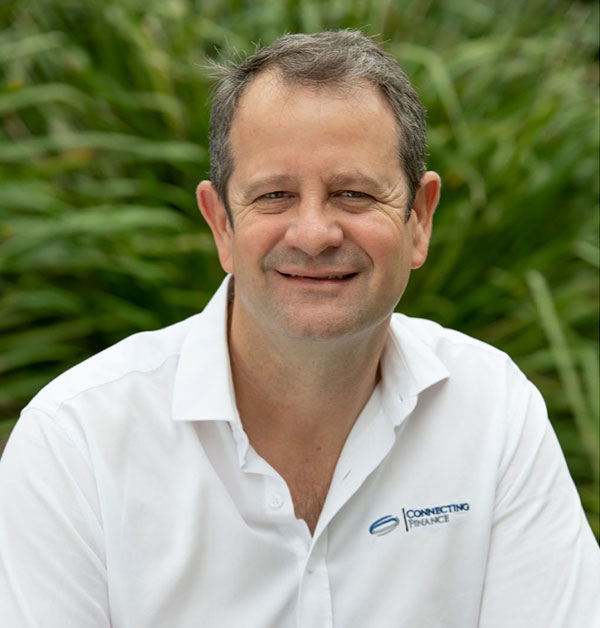 Meet Sue – Director, Commercial Lending
Sue Wilson has joined our Connecting Finance team as Director of Commercial Lending! With over 20 years' experience in the Banking Industry, including 7 years as a Regional General Manager with one of the big 4 banks, Sue has a deep understanding of commercial lending, expertise in writing lending solutions for all types of businesses & a passion for supporting small businesses along their growth journey. Book your free appointment with Sue today