Our Services
At Connecting Finance, our team provides solutions for all your lending needs, including residential homes; investment properties; business loans; car and equipment leases; commercial lending and Self Managed Super Fund loans. We have access to loans from more than 40 banks, credit unions and financial institutions and our focus is on finding the best financing option for you.
We will guide you through every step of the loan process – from our first conversation right through to settlement. Post settlement, we will make sure your banking and accounts are working just as they should be. But more importantly, we educate you on the strategies banks use to increase revenue from their home loan customers, and suggest some ways you can avoid these costs.
Residential Home Loans
Buying a residential home is the biggest purchase you'll ever make. At Connecting Finance we take the time to listen to what you need and find the right loan for you, saving you money, and time, in the process and making the experience as simple and stress free as possible. Whether you're buying your first home, re-financing or reviewing your current loans, our focus at Connecting Finance is securing a great deal for you and your family.
Car and Equipment Leases
When it comes to Car Financing and Leases, the options can be overwhelming. At Connecting Finance we make it simple! We take the time to understand how you'll be using your car and how it will fit within your lifestyle, or what the equipment needs are for your business, so we can identify and secure the right loan for you and your circumstances.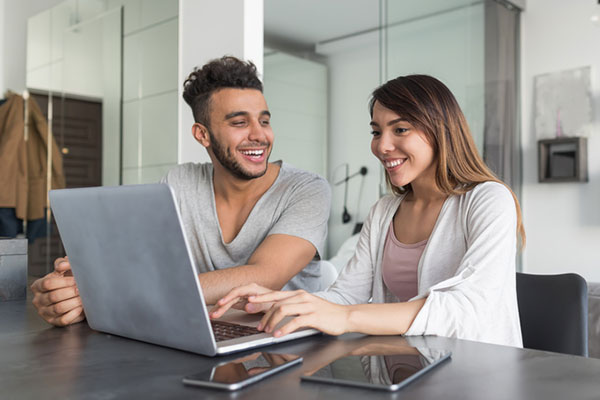 Investment Properties
While you're looking for an investment property, we'll take care of the financing. Connecting Finance will review loan options from more than 40 Lenders, considering your short and long term financial needs and personal situation to find the best loan for you. We understand how banks work and work on your behalf to set you up for financial success. 
Commercial Lending
Whether you need a short term or long term finance, with Commercial Lending it's crucial to get the terms right! At Connecting Finance we'll review loans from over 40 lenders, working with you to understand your needs and identifying the loan that will set you up for success.
Business Loans
Whether you're just starting a new venture or investing to grow an established business, we know the importance of finance that's tailored to you. Connecting Finance takes care of all of the loan details, processing and approvals, identifying the best source of funding to enable you to cover new business costs or grow your business. From startups to solopreneurs to large businesses, our qualified and highly experienced team will identify the right solution for your situation.
Self Managed Super Fund loans
Buying a Self Managed Super Fund property can be complicated, however the loan doesn't have to be. At Connecting Finance we understand the intricate world of SMSF lending and we will work with you and your trusted advisor to find a loan that suits your needs.
DID YOU KNOW?
Banks make most of their money from long term clients that do not check their rates. But if you are a client of Connecting Finance, we will do this for you.  We will negotiate with your existing bank, to request a better rate to assist in paying off your home loan sooner.